Job skills for success in 2021
In a time when the Covid-19 pandemic has disrupted the job market, companies are increasingly looking for new skills to adapt to this new context. To help employees meet the profiles sought by companies, Degreed, the platform specialized in the detection and development of new skills, reveals the results of its study on the state of skills in 2021. The study was conducted among 5,200 professionals in 8 countries.
According to the employees, managers and business leaders surveyed, technological skills will be the most valuable in 2021. The study used a taxonomy of 25 skills, developed by the McKinsey Global Institute, to list the 8 technological, social and cognitive skills that will be most in demand in 2021.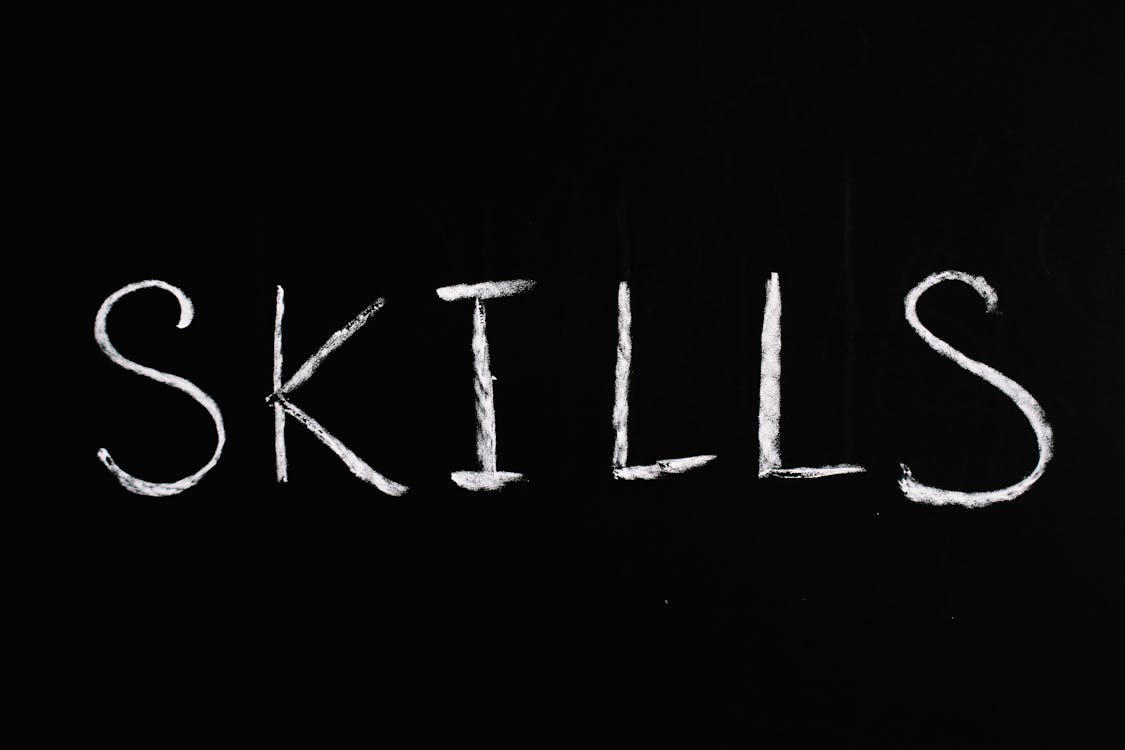 Computer science and programming: the most sought-after skill in 2021
While the type of skills required differs depending on the nature of the position, forecasts provided by Degreed show that over the next decade the most sought-after skills will be in technology, programming and computer literacy, across all countries, positions and industries
The technological evolution of the last few years means that we must be constantly evolving. We all have to keep learning and testing to stay competitive in the market. And this, whatever your function and your job.
Below are 12 of the most sought-after professional skills in the job market of tomorrow
Computer science and programming (advanced level)
Leadership and team management
Technical design and engineering
Project Management
Data Scientist
Sense of initiative
Communication and negotiation (advanced level)
Complex problem solving
1.Computer science and programming (advanced level)
job skills for success in 2021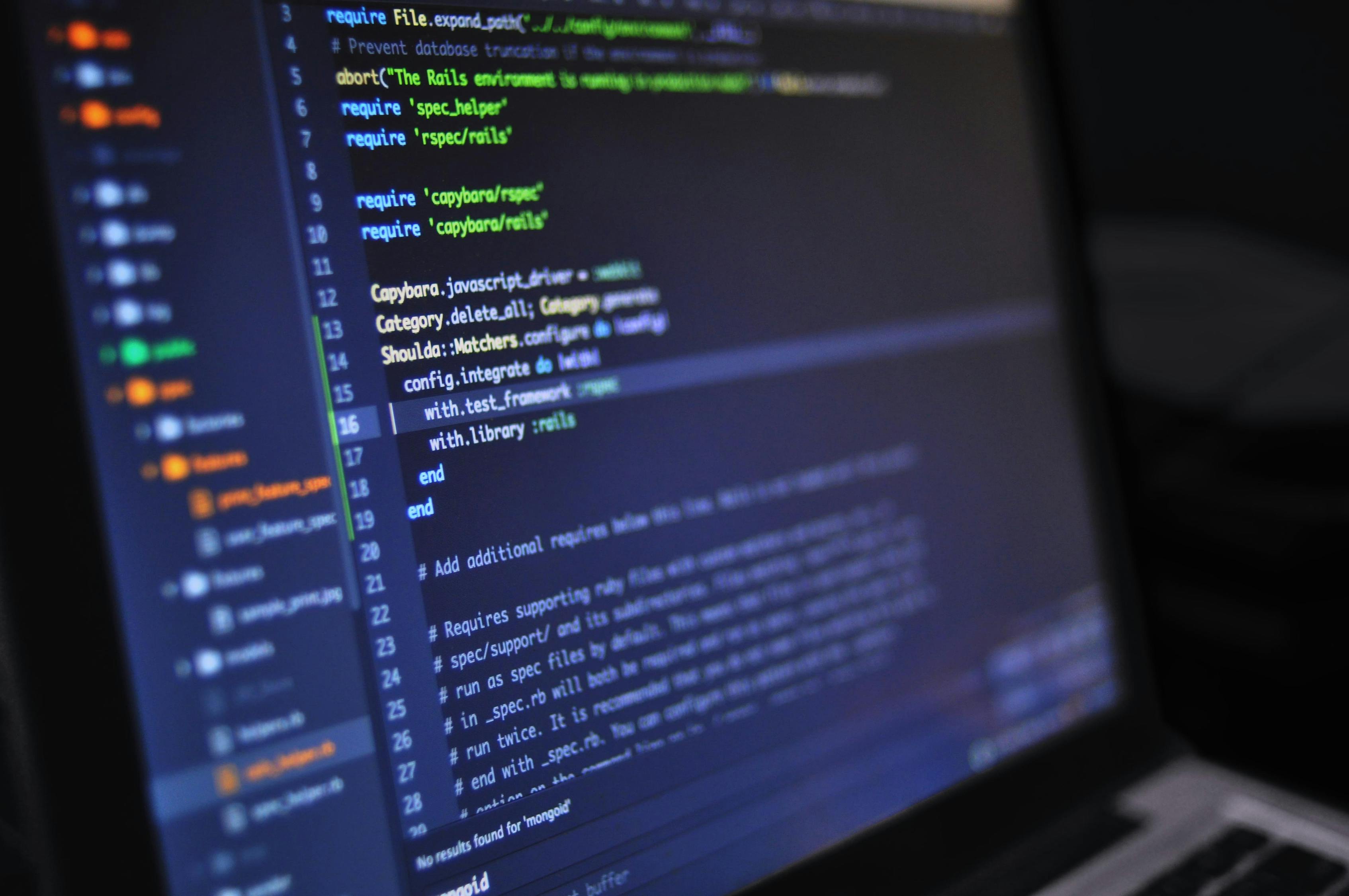 The professional world is increasingly dematerialized. As a result, technology is at the center of recruitment offers. The ability to use certain software, applications or platforms has even become essential to fulfill the missions of the positions. Here are the computer skills that you should include in your resume to have all the chances on your side.
The Office package
The knowledge of the Office pack is the first computer skill that will be required in the professional environment. Indeed, people who are able to use word processing, spreadsheet and presentation creation software from Office (Microsoft Word, Excel and PowerPoint), are highly sought after by recruiters.
Depending on the position you are applying for, you may be required to have different levels of proficiency. If the level of proficiency is specified in the ad, find out what expert level means for Excel, for example. If you are not familiar with pivot tables or data import, do not indicate "Advanced Excel" in your resume.
Digital marketing programs

job skills for success in 2021
The Web is the new playground for companies and they will try to reach the largest possible audience. Companies are therefore deploying themselves through search engines and social networks. This is called digital marketing.
In this field of activity, it is common that you need to master some tools such as Google Adwords or Facebook Apps. A page or an account on the web can have a better visibility with these programs. Considering that a page that receives a lot of traffic has a better chance of selling its products and services, the stakes are high.
Photo editing or video editing applications
Candidates who know how to edit photos are increasingly sought after by recruiters, but also candidates who know how to create images or edit videos. Photoshop, LightRoom, Adobe Illustrator or Corel are the most requested applications.
Community management, marketing, communication or online journalism are generally the fields of activity looking for this type of skills.
Desktop publishing software (DTP)
Knowledge of desktop publishing programs is a sought-after computer skill. This knowledge of DTP allows for the creation and optimization of the organization and layout of documents. It is used in addition to photo editing.
The best known software for desktop publishing are InDesign, Publisher, or Scribus. These skills are particularly sought after in advertising, communication or marketing.
Content management programs
Almost all companies are now equipped with a digital interface. In this digital interface, one can find the products and services they offer. Websites must be constantly updated. For this purpose, content management systems, also called CMS (Content Management System) are used.
If you are applying for a job that requires this computer skill, the prerequisite is to know WordPress, the most famous CMS in this field. An additional asset would be to be trained in HTML/CSS or PHP/SQL.
Mastery of HTML
The mastery of HTML is one of the most appreciated computer skills because it is a basic programming language. It is often with this language that coders start their job.
Leadership and team management
job skills for success in 2021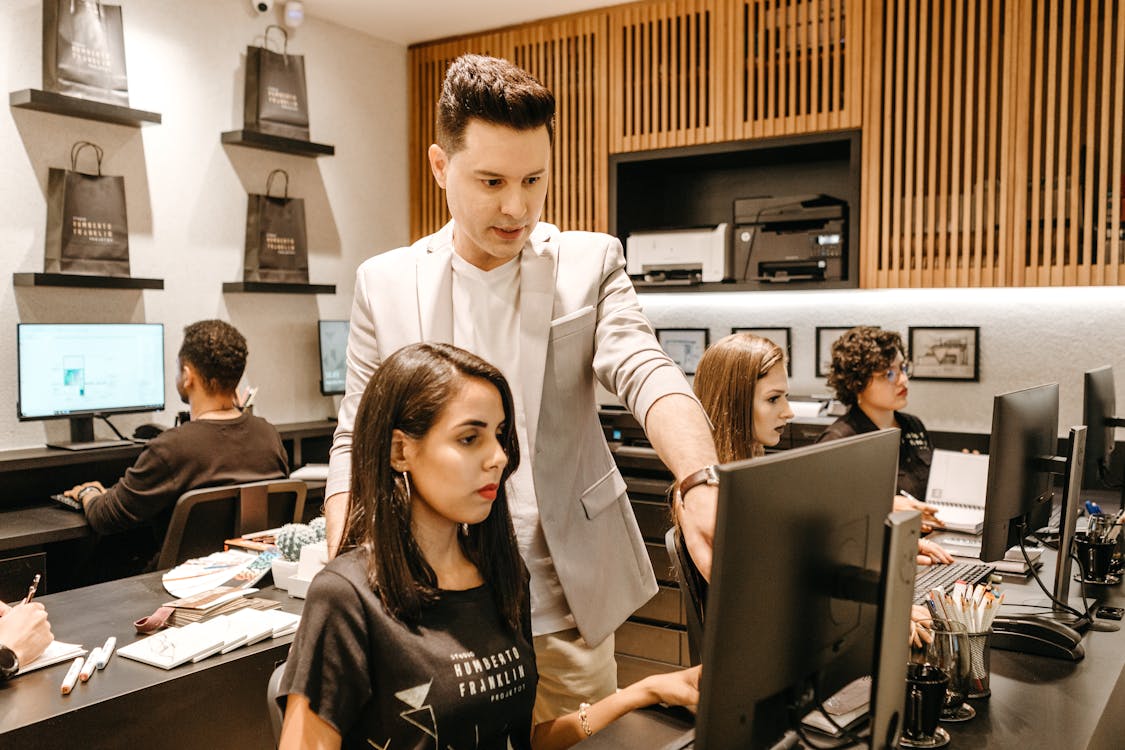 Managing a team is considered a discipline in its own right, even an art!
Motivating a team, asserting oneself, gaining leadership is far from natural.
"You are not born a good manager, you become one. "
It is therefore necessary to master the art of the balancing act: a subtle balance between authority and flexibility, knowing how to obtain without imposing, knowing how to listen and being able to make decisions.
There is no magic formula for smooth relations within a work group, but there are principles and, above all, a state of mind that allows you to build trust and get the team moving.
Thus, a good manager must :
Mobilize and empower each employee, be both manager and coach
Encourage public speaking, which is essential for team management
Follow a team management training on a regular basis for more agility
Be an active listener and give feedback, report on meetings
Demonstrate emotional intelligence, gain assertiveness
Anticipate and manage conflicts, encourage team cohesion
Motivate your team, get them involved, organize skills development
Have good time management, know how to delegate in order to focus on transversal management
Encourage training for everyone
Technical design and engineering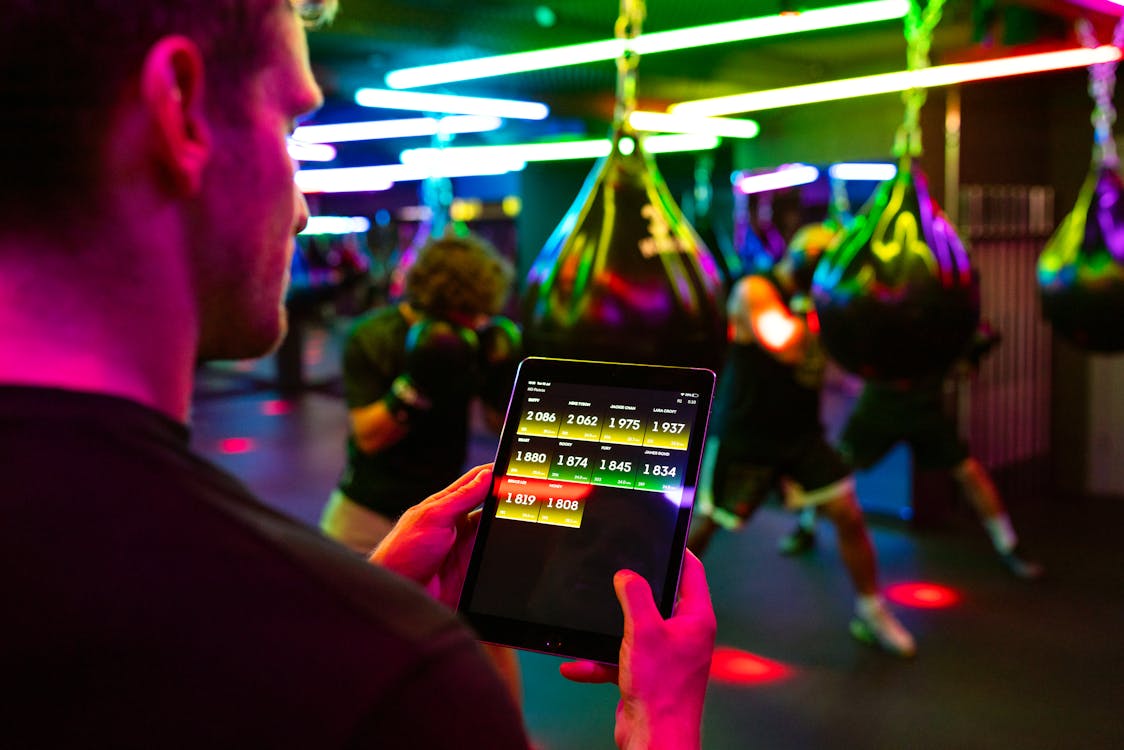 Engineering is a technical and scientific sector that aims to solve problems through calculations, analysis and design activities based on scientific foundations, in order to produce or realize efficient and profitable solutions.
Engineering techniques can be successfully applied in a wide range of fields. Traditionally, there are five main areas of engineering:
Computer engineering: it deals with the design, realization and management of systems and infrastructures for the elaboration of information and data, such as software systems, telecommunications networks and Internet networks
Chemical engineering: applies chemical, physical, biological and mathematical principles to the production and transformation of raw materials into usable products such as plastics, petrochemicals and medicines
Civil engineering: is related to the planning, design and construction of buildings (houses, buildings, skyscrapers, schools, hospitals, etc.) and infrastructure (roads, railroads, bridges, water systems, power plants, dams, ports, airports, etc.)
Electrical engineering: deals with all processes and installations related to the production, transport and transformation of electrical energy, electronic applications and machinery, telecommunications systems, computers, etc.
Mechanical engineering: designs and produces mechanical components, installations and systems of varying degrees of complexity for many different industrial fields
With scientific and industrial development, many cross-cutting sectors and sub-categories of engineering have emerged, linked to the birth of new fields of application of technical knowledge: from mechatronics engineering to bioengineering, from biomedical nanotechnology to systems engineering.
Project Management
As with many professions, project management requires managers and teams with specific skills and competencies to be able to perform in the best conditions, to master their field and to be successful in this discipline.
Skills are innate: a cook who doesn't like cooking or an accountant who doesn't like numbers will have difficulty distinguishing himself in his sector. The same is true for a project manager and his team.
Project management is multidisciplinary, which implies a number of skills. Unlike skills, competencies are acquired, developed and perfected through training and practice. This is how you will become an expert in project management.
Here are the 4 essential skills to be effective in project management, whatever your role and responsibilities.
1) Managerial skills
Both a leader and a manager, the project manager must be able to effectively manage his or her team, to train and motivate them while organizing the various tasks of the project.
You have to supervise and guide your collaborators, unite them to your vision and give them precise objectives to reach. It is also essential to value your team, to show recognition, to inspire and engage them on the project and to know how to boost their motivation.
As a manager, be sensitive to your collaborators, expect their needs and support them in difficult moments. It is thanks to your management method and your behavior that you will manage to get the best out of your team.
Finally, don't forget to set an example by being positive, motivated and involved in your work every day. Be rigorous, but avoid falling into micromanagement.
Some people are born managers, others become them. Don't hesitate to take a training course to learn the basics of management, perfect your knowledge or develop new techniques.
2) Organizational skills
As a project manager, you have to be capable of coordinating a project, managing a budget and meeting deadlines. Know how to plan your project, prioritize the different tasks, manage your priorities, set clear and precise objectives for your team and monitor the project's progress. To be efficient and successful, it is therefore essential to be organized and methodical.
To be productive, project team members must be organized and manage their work time efficiently. For this, there are several tools such as time sheets.
Without a minimum of organization, a project is doomed to failure. Today, there are reliable and efficient tools to help you organize, plan and easily follow the progress of your projects. Project management software is one of them. Try Planzone free of charge and without commitment for 14 days to see for yourself.
3) Relational skills
The project manager is a diplomat who must listen to his team as well as to the project stakeholders. He takes into account the client's expectations and requirements, he is attentive to his team's needs, he creates a climate of trust and he manages conflicts. He is a facilitator, a mediator and a negotiator.
The project manager must respect the personality of each member of his team and act fairly by avoiding any favoritism. This is how they will gain respect.
Relational skills are also important for the project team so that all members can collaborate.
Team building is ideal to weld a team, improve the relationship between its members and allow them to work better together. It is about creating team cohesion and setting up a climate that is favorable to better collaboration.
4) Good communication
In project management, good communication is essential for success. The project manager must know how to communicate with his or her team, firstly to transmit clear instructions, precise information and realistic objectives, and secondly to ensure that the project runs smoothly and that everyone has understood their role and responsibilities.
It is important for the project manager to be transparent with his collaborators. Good communication means knowing how to express yourself clearly, but also knowing how to listen. He must therefore listen to his team. Effective communication will promote a good understanding between all the actors of the project and therefore a good atmosphere within the team. We avoid unspoken words and misunderstandings. The result is less stress and a productive collaboration.
Data Scientist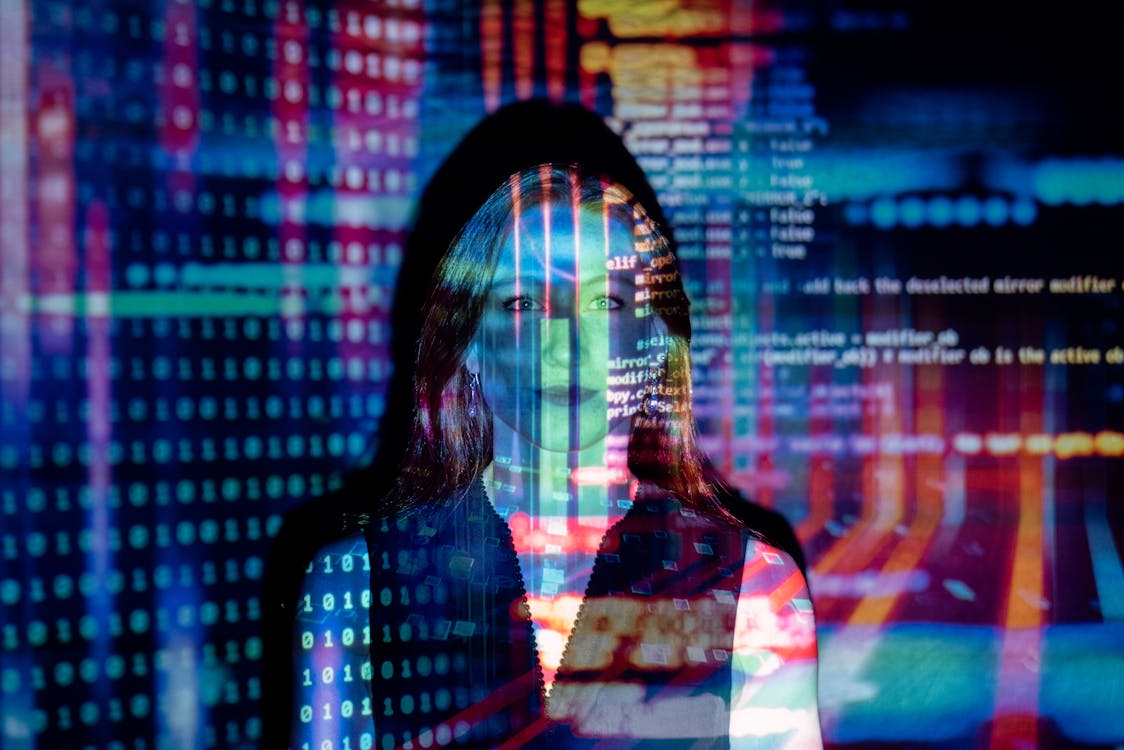 Last January, the prestigious job search site Glassdoor voted the job of Data Scientist as number one in its top 25 best jobs in the world.
Responsible for the management, analysis and exploitation of massive data within a company, the Data Scientist is the evolution of the Data Analyst in the Big Data era. According to the study conducted by Glassdoor, the average annual salary of a Data Scientist is $116,840.
Given the extreme specialization required for this profession, hiring opportunities are numerous and far outnumber the number of qualified profiles. By the end of January, Glassdoor had listed 1,736 job openings.
Sense of initiative j

ob skills for success in 2021
Initiative is a skill that is highly valued by employers, because procedures can't predict everything.
Unlike individual innovation , with which it is often confused, initiative is exercised within the framework of our usual missions – even if it pushes us to go beyond the scope of our responsibilities.
It implies an open-minded attitude, attentive to the environment and an ability to project ourselves into the future in order to anticipate risks and perceive opportunities for efficiency. Above all, it takes concrete form in proactive action.
Communication and negotiation (advanced level)
The art of negotiation is not reserved only for sales people. Work contract, remuneration, attendance hours, objectives, deadlines, subcontracting… we are often led to negotiate in our personal and professional lives.
If in the popular belief, negotiating often rhymes with "chatting", it is in reality quite different. Indeed, exposing 1001 arguments, each one more attractive than the other, to your interlocutor so that he finally accepts – more or less forced – our proposal is the typical example of a failed negotiation.
Because negotiating does not mean haggling, but rather finding a compromise that satisfies all parties.
Complex problem solving

job skills for success in 2021
When talking about problem solving skills, employers often refer to the ability to handle difficult or unexpected situations in the workplace as well as complex challenges that may be encountered with clients or partners. Companies need people who can assess the different types of situations that may arise and be able to calmly identify solutions.
Regardless of whether you are an entry-level employee or a manager, problem-solving skills will be an attractive asset to any employer.
Problem solving is considered a soft skill and it allows the employee to work more serenely and efficiently and greatly reduces the stress felt when faced with an imponderable or a complexity of any kind on one of the projects on which he or she works.